New App from Code for Boston to Help Save Energy (and Prizes!)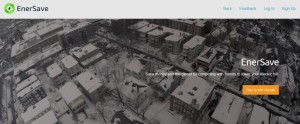 Want to win prizes for saving energy? Now you can, thanks to EnerSave, a new app from our friends at Code for Boston! Over the past year Code for Boston, a chapter of the nonprofit Code for America, has been working on EnerSave. EnerSave is a web app that lets people team up and compete to lower their electricity use. The EnerSave team just announced the launch of their app this month, and Cambridge Energy Alliance is offering prizes to the winning teams. To get started, visit EnerSaveApp.org.
EnerSave is designed to let people easily upload electricity use from their utility accounts and then create teams in which to compete. A leaderboard showcases the teams that are the top savers each month. You can use a Google account or other email to sign in.
To support the work EnerSave is doing, Cambridge Energy Alliance will be offering energy-related prizes to the best Cambridge team each month this winter. Teams can be up to six people.
The EnerSave team is a made up of volunteer coders, project managers, and designers who came together last winter at Code for Boston. Cambridge Energy Alliance engaged with Code for Boston to find a project that could help Cambridge residents save energy in an innovative way. Cambridge Energy Alliance will be collaborating with the EnerSave team to learn from user feedback over the next three months, helping inform us about future iterations and potential new features.
Visit EnerSaveApp.org to start!