City Offers Limited-Time Incentives to Go 100% LED!
It's about to get a whole lot easier to upgrade your lights and save money and energy! The City's Cambridge Energy Alliance is partnering with Eversource to launch the "100% LED Cambridge" campaign, which offers limited-time specials on LED light bulbs for Cambridge residents. The campaign encourages residents to upgrade 100% of their home lighting to LEDs, which use six times less energy than older bulbs.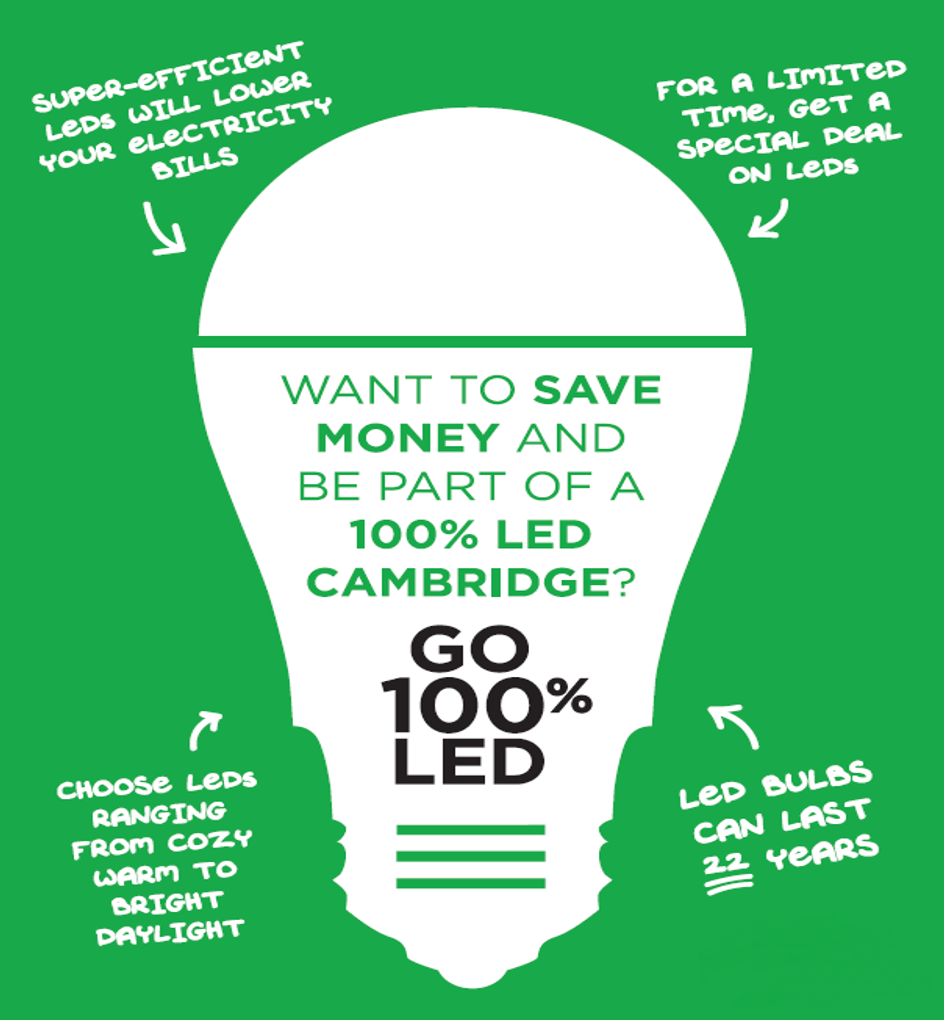 From now until November 26th, residents can go to https://www.techniart.us/Cambridge/ to get special pricing that is available to Cambridge residents only. Customers can also get discounted shipping while supplies last. Not sure what bulb to get? See our guide at CambridgeMA.gov/LED
The 100% LED campaign is one of the city's initiatives to win the Georgetown University Energy Prize, a nationwide competition among cities to cut residential energy use through energy efficiency. Residents have until the end of December 2016 to help Cambridge win before the judging period is over. Find out more at www.CambridgeEnergyAlliance.org/WinIt!